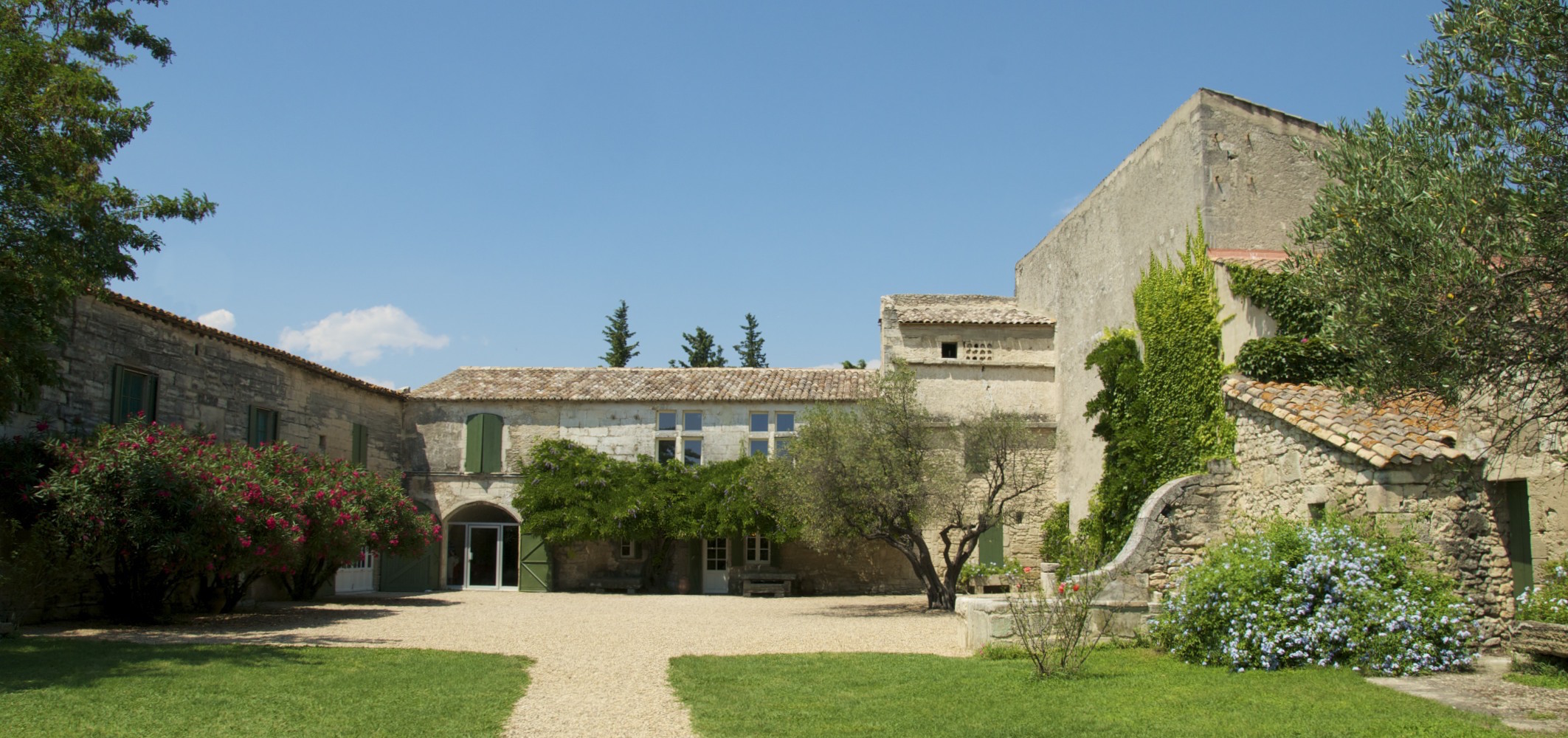 Near Nîmes, Arles, Avignon, Saint-Rémy de Provence and Pont-du-Gard. Recommended by many guidebooks. Archeological site and roman vineyard.
Roman cellar and exhibitions in the 17th century farmhouse. Movie presenting roman grape harvest on a large screen and in english.
Tasting of romanum vinum and modern wines. Regional products shop.
Visit, tasting and sales (free for children)
– April, may, june and october : everyday 10 to 12 am and 2 to 6 pm (closed saturday morning and sunday morning).
– July and august : 10 to 12 am and 2 to 7 pm (closed on sunday morning).
– October : 2 to 6 pm.
Mas des Tourelles is known for its "Archeological roman wines" 

Mulsum
Like testifying the passages of Pline the eldest, the blend of wine, honey and a certain number of plants ans spices (cinnamon, pepper, thyme ect…) are usedin making this famous wine, which was often served to the « gustatio » (before the meal as an aperitif).
However, it also accompanies filet of duck with figs, small quails with grapes and pine kernels, very spicy dishes, Roquefort or chocolate fondant. To serve at 14°.
Turriculae
Made exactly according to the writings of Lucius Columelle, it displays the tastes of the Romans as far as dry wine is concerned. The addition of seawater, fenugrec, defrutum (grape juice concentrated to boiling point) ect…, during the vinification makes an amazing and complex wine. Roman dishes, such as oysters ans smoked fish, are wonderful with our wines of recent years.
However, in the years of 2746 – 2747, you will be able to serve it with fried foie gras or cakes with nuts. To serve at 18°. « The fenugrec confers it to the particular « vin Jaune » taste and it has a detectable smell due to the notes of nuts and almonds. The taste of the Turriculae proves to be rich and supple with a round prune flavoured finish.
(La Revue des Vins de France – Mai 1999)
Carenum
This sweet wine, described by Palladius, is produced by fermenting very mature grapes with plants, quince and defrutum. A delicately viscous and silky wine notes of quince and subtle aromas of crystallised peaches, it is a wonderful accompaniment with "foie gras" and fruit tarts.
To serve at 14°. « The wine is of an amber colour, and its smell hesitates between peach and caramel. These smoky and caramel notes are also present in its mellowt taste. It makes a very nice aperitif ».
(La revue des Vins de France – Mai 1999)